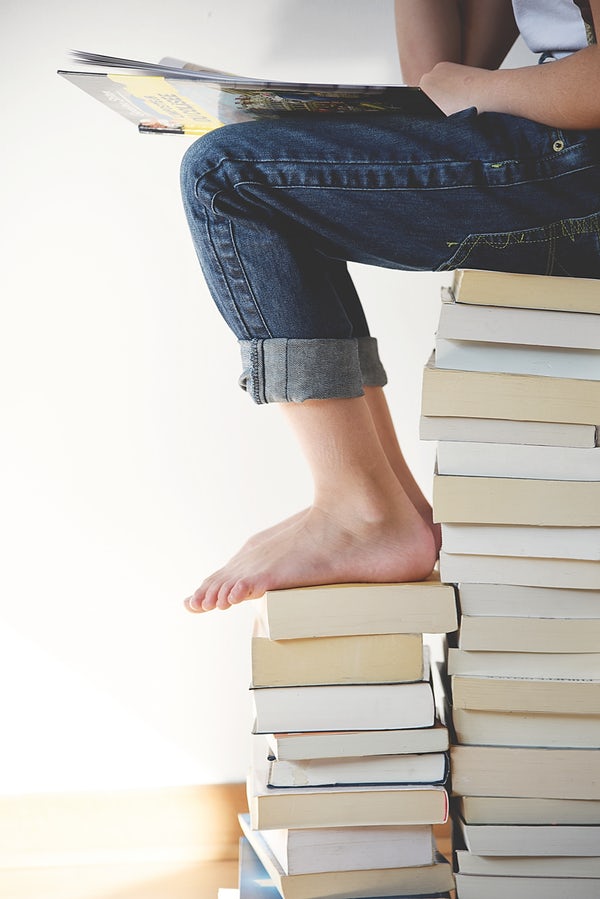 Q: Do I have to wait until you are collecting books for my state before I send in a book donation?
A: No! You may send us books anytime you'd like.

Q: Do you have a wish list of books you'd like to receive for donations?
A: Yes! You can find our wish lists listed here. Please note: It's acceptable to donate books from ANY of the children's categories listed in our Amazon store. You do not have to specifically purchase books from the "50 States 50 Books" category. The list of categories shown in our store are just to give you an idea of the types of books we're hoping to receive. Feel free to send any diverse book(s) you may think will be a good fit for our project.

Q: Do you accept books for reviews?
A: At this time, we are not accepting any books for review - donations only. However, if you donate a book to our project, we will give you a shout out on Instagram and a public thank you.

Q: How old are you?
A: We are currently ages 5 and 6.

Q: How will the funds from your fundraiser be used?
A: Your monetary donations will help us pay for shipping all books we receive from generous donors to each of the 50 states (with the exception of Connecticut and possibly New York). In addition, we will use any funds we receive to purchase new or used books in the event we aren't able to collect 50 books for every state. In some cases, we may also only want to make a donation of all brand new books in the event we decide to donate them to a children's hospital since they cannot accept used books due to sanitary reasons.

Q: Is there a limit on the number of books a person can send?
A: No, there is no limit! Feel free to send as many or little as you'd like. We're grateful for any donations we receive, big or small.

Q: When will you start accepting book donations for my state?
A: Our state-by-state book donations will be listed a few at a time on Our Donations page. There you can see the current list of states we'll be collecting books for in the coming months.

Q: Will you record the titles of all the donated books you receive for each state?
A: We thought about offering this, but it's too much of a hassle to keep track of every single book we receive for each state (we'll potentially collect 2,500+ books in total). However, we'll be sure to periodically take photos of some of the books we receive and share them on social media.